A warehouse management system (WMS) is a software application that supports the operation of a warehouse or distribution center. as the online e-commerce business is proliferating and developing, more and more companies use an omnichannel system to integrate their online store into the warehouse management system to meet the development and efficiency requirement today.
What is Warehouse Management Software(WMS)?
WMS that manages warehouses allows businesses to control the entire supply chain, from the fulfillment and distribution centers to the customer or store. It provides facility managers and business owners with complete visibility to inventory via the web and apps. This allows them to optimize space and labor utilization and manage equipment. WMS can manage all aspects of supply chain operations, including manufacturing, distribution, and asset-intensive business.
Cloud-based WMS combines supply chain management, fulfillment, and inventory with digital transactions. They improve efficiency and create customer delight. It's okay to keep inventory using spreadsheets when a company is just beginning.
However, spreadsheets can become tedious and cumbersome as businesses grow. It is more important than ever to find growth opportunities while reducing costs. It would be best if you decided which features are most beneficial to your business before choosing the best system.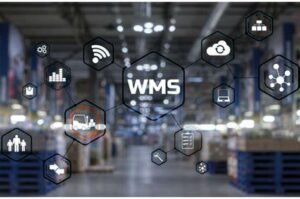 Essential warehouse management processes
One aspect of supply chain management is warehouse management. It includes retail order fulfillment storage, inventory management, and shipping. An all-in-one solution lets you see everything happening in the warehouse, including receiving inventory, packing orders, and labeling shipments.
Receiving
These steps ensure your warehouse receives the correct quantity and quality product on time.
Putaway
Once you have received your order, it is time to place it in the appropriate space. The next step is to verify the SKUs of each order and then transfer them to their correct place. Slotting and space management is important here.
Picking
After you have received an order, identify the product and choose it. Barcoding devices and voice systems can help to reduce the time it takes and minimize human error. Wave picking, zone, and cluster picking are all possible.
Packing
Next, gather the ordered items and inspect them for quality. Finally, prepare the product(s), if applicable, for shipping. While automatic wrappers may reduce the packing time, you must also be aware of the cost and type of packaging material that you require.
Shipping
Tracking systems, scheduling, and labor management is essential to expedite the delivery of products to customers. This will ensure happy customers and timely delivery.
Returns
eCommerce is complex, so you need to be prepared for returns. You must identify, restock, dispose of, or repair returns to manage pickups and refunds.
3 ways growing eCommerce stores rely on warehouse management
Proper warehouse management and oversight are essential if you are experiencing growth and need to fulfill orders in an eCommerce Warehouse. You need experienced warehouse managers and the right tools and facilities to support your current volume and future development.
1. Facilitate logistical growth
Growth brings new challenges in fulfillment logistics. The impact warehouse efficiency has on development is well understood by fast-growing brands. This includes the number and use of dock doors and the space and number of pickers/packers you have per hour.
Warehouse managers must choose the right technology, shipping, and delivery options. They also need to secure the best warehouse for your future growth without outgrowing it. These things can help you get more inventory, pack more boxes, and deliver more orders faster.
2. Faster processing and shipping of packages
Warehouse management reduces the time and effort required to manage operations. A designated station in the warehouse handles each step of fulfillment. Each fulfillment associate can focus on one task per shift to maximize their output.
Each functional area should be set up for success. This means there are fewer steps to get to one place from the next, and everything can be routed more efficiently. Packages will be ready for shipment as soon as all the work is completed.
3. More efficient Storage allocations
Warehouse management allows you to store each SKU separately in the storage area that makes sense for your warehouse layout and the item. Warehouse management systems will enable you to locate any SKU once the inventory has been placed quickly.
A sound warehouse management system will help you monitor real-time inventory levels, so you don't run out of stock. You can store products with expiration dates and recalls by numbering them, then ship the oldest items first.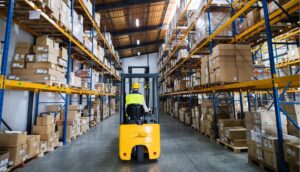 How to choose the right WMS
Are you seeking outside help to choose a warehouse management system to meet your needs? Finding a fit software through a consultant or consulting firm familiar with the subject could be more accessible.
Number, scale, and business of warehouses 
Choosing a suitable warehouse management software requires considering the warehouse's number, scale, personnel, and business as other factors. Some companies only have a single warehouse and a single source of customers or one warehouse address. Some companies have to manage multiple clients and have different positions in different locations. For the former, using all the fancy WMS software capabilities may not be necessary. For the latter, you need WMS software that can be extended to cover all warehouses and businesses. A WMS that can customize business segments is more appropriate to meet basic business requirements and expand functionality as the business grows. 
Local and cloud-based WMS software 
WMS comes with a wide range of deployment options. If your warehouses and customers are located in different geographic locations and time zones, cloud-based WMS can eliminate a lot of hardware and software expenses and guarantee 24/7 system support. Most cloud service providers allow their dedicated systems to run on a cloud-managed tenant server without sharing computing resources with other cloud customers. Some cloud-based WMS providers offer expertise, consulting, and training in warehouse operations and systems. Conversely, if you are a large enterprise with in-house WMS expertise and are used to running your local systems, you may purchase WMS software that can run locally in your data center but with less flexibility. 
System implementation and maintenance 
Before purchasing or subscribing to any WMS software, the mechanism and after-sales service for implementing the new WMS must be confirmed with the vendor. Consideration needs to be given to any additional costs encountered during the implementation and after-sales process. The best WMS software for you is one that keeps up to date-with your business. Ask how often the WMS software is updated and what vendors use to determine what to update, such as changing industry needs, new regulatory requirements, customer enhancement requests, etc. 
Another essential issue is ongoing support and maintenance. If you have warehouses and customers across time zones and geographic locations, a 24 x 7 after-sales team can provide more time-efficient service. 
System fees and additional surcharges 
Different WMS software on the market has various billing factors. For independently deployed WMS, high system purchase costs will be paid in the first year, and system maintenance and labor costs will be delivered in the following years. For WMS software managed by the SaaS cloud, the warehouse only needs to bear the annual rental fee according to its situation. If you need to change the software in the second year, there is no need to continue to pay, which reduces the risk to buyers to a certain extent. Meanwhile, software suppliers will constantly update and iterate the system software to retain customers, and these updates are generally free. So the leasing system is a mutually beneficial cost scheme for both parties. When choosing a WMS, it is necessary first to confirm the fee system, as well as specific billing factors and additional charges, to prevent the increase of additional charges over the cost later. 
In a word, WMS software that meets the needs of your business and can grow with your company is the right software. When choosing storage, freight, and logistics solutions, it is necessary to find warehouse management software that is suitable for your cost estimation and can constantly empower your business, achieving more value conversion and improving customer satisfaction while being cost-effective.